This is an archived article and the information in the article may be outdated. Please look at the time stamp on the story to see when it was last updated.
LAUDERDALE COUNTY, Ala. – Law enforcement say a cattle farmer is on the run after violating a mandatory court order. The cattleman was told to sell his herd in Rogersville following his arrest for animal abuse.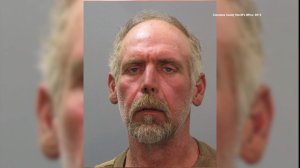 It's a case which dates back to March of this year. Authorities found starving and malnourished cows on David Coffman's Rogersville property. They also found 36 dead cattle in the pasture.
According to the Lauderdale County Sheriff's Office, an arrest warrant has been issued for Coffman.
As part of his bond set earlier this year, he was to sell more than 300-head of cattle he owned in Rogersville. Prosecutors say instead of selling the cattle, Coffman moved the majority of them to Limestone County.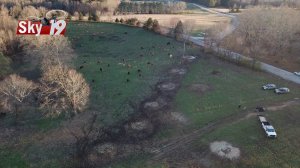 Back in early March, deputies and animal control officers were notified of several dead animals in the County Road 95 pasture.
The Lauderdale County District Attorney's Office took possession of the herd for a short time before an agreement was reached with Coffman which included their sale. And if he bonded out of jail he was to wear an ankle monitor. Prosecutors say Coffman allowed the ankle monitor to expire, meaning they can not keep track of him.
Coffman was indicted this year on a total of 220 charges. 34 of them felony counts of aggravated animal cruelty.
Lauderdale County authorities say Coffman has left about 75 cows on his property. According to prosecutors they are all running wild.
If you know where David Coffman Jr. can be found, contact the Lauderdale County Sheriff's Office or your local law enforcement agency.