This is an archived article and the information in the article may be outdated. Please look at the time stamp on the story to see when it was last updated.
FLORENCE, ALA. – They have served our country in times of war and peace. A new court program in Lauderdale County is giving veterans special consideration if they are charged with a crime.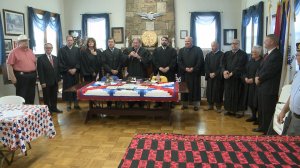 "Sometimes they, unfortunately, have a lot of issues and problems that come out of their service, and there are issues that are unique to veterans," explained Probate Judge Will Motlow.
Unfortunately, former soldiers deal with issues such as substance abuse and Post Traumatic Stress Disorder. Issues which can put them into the court system.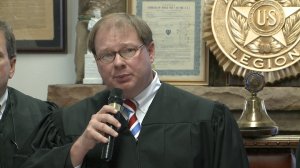 Circuit, District, and Municipal judges have created a deferment program which will keep veterans out of jail if they complete Veterans Court.
"To have a formalized program that not only does that, but also ties them in with veteran's organizations. It provides veteran mentors, and has a structure in place to tap into the existing VA and VA benefits. That's what is important to us," stated Circuit Judge Will Powell.
Judge Powell said the veteran will have to plead guilty to his crime. However, any sentence will be put on hold allowing the veteran to complete a treatment program.
"They just don't realize how it affects people physically, mentally, and emotionally," said Chaplain Nolan Burns with American Legion Post 11. "Sometimes the things they do they are not really accountable for it. So, they need help; instead of being punished, they need help."
American Legion Post 11 commanders say this program showcases how veterans can help veterans.
The first Veterans Court in Lauderdale County is scheduled to take place On January 7th of 2019.
Veterans Court was first established in Baldwin County and has been adopted in court system's through-out Alabama.