This is an archived article and the information in the article may be outdated. Please look at the time stamp on the story to see when it was last updated.
WARNING: The following video contains graphic and disturbing footage
LAUDERDALE COUNTY, Ala. – Close to three hundred cattle have been seized by the Lauderdale County Sheriff`s Office after they received several calls of the animals being neglected.
The sheriff`s office arrested and charged David Wilson Coffman Jr. with 16 counts of felony animal cruelty charges. Nearly 300 cows reside on farmland off of County Road 95 in Rogersville, and nearly all of them have been neglected, according to the sheriff`s office.
We got a first-hand look at the condition of the cows on Friday and it was a sight that actually hard to stomach. Spread across the farmland are cow carcasses not properly buried and cows that are malnourished, some are on the verge of death.
The Lauderdale County Sheriff's office has seized 200 plus 🐄 . The cow's owner David Wilson Coffman, Jr. has been arrested & charged with 16 counts of felony animal cruelty charges & 150 misdemeanor animal cruelty charges. @whnt pic.twitter.com/WBfP4WgWUv

— Aaron Cantrell (@AaronTheNewsGuy) March 2, 2018
We learned from the sheriff`s office this is the third time Coffman has been arrested on animal cruelty charges. Coffman was arrested in Limestone County back in 2014 on similar crimes.
"We came out here back in February, I believe was the first time," said Deputy Randall McCrary.  "Then when came out this week and searched the property."
What they discovered was horrific. "We found multiple dead cows that died from malnutrition."
The sheriff`s office says this is the third time Coffman has been arrested for abusing cattle. "He has a previous arrest, I arrested him a little over three years ago for the same thing," said Deputy McCrary. "And he's been arrested Limestone County as well."
And they believe it will be the last time.
"These charges are going to be tremendous to what he had in the past," explained Deputy McCrary. "Because there are multiple counts of it. We are going to try our best to make sure he never owns cattle again."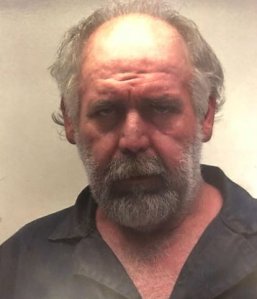 Coffman is currently facing 16 counts of felony animal cruelty charges, 150 counts of misdemeanor animal cruelty charges, and 16 counts of improperly disposing of an animal carcass.
More charges could soon follow.
Coffman's bond was set at $203,500. He has bonded out. The animals will temporarily remain in the custody of sheriff's office, and the landowner has agreed to house the animals for the time being.