This is an archived article and the information in the article may be outdated. Please look at the time stamp on the story to see when it was last updated.
FLORENCE, Ala. - Late last week, Robert Eugene Hastings was transferred from state prison back to Lauderdale County. He was scheduled for a preliminary hearing at 9 a.m. Monday.
But Hastings was never transported to the courthouse. His attorney requested the hearing be continued, allowing him more time to prepare.  Judge Carole Medley approved the continuance, setting it for June 15th.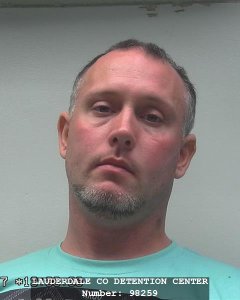 On January 23rd, investigators said Robert Hastings and his brother-in-law, Justin Merriner, went to meet a drug dealer.
Thirty minutes later, Hastings called his sister saying the drug deal went bad and her husband is nowhere to be found.
Authorities later located Merriner's car and found him inside, shot to death.
Hastings was arrested outside his Florence apartment and charged with murder.
Robert Hastings will be headed back to state prison to resume serving a sentence for a prior robbery conviction. He was on probation at the time of his arrest for murder.