This is an archived article and the information in the article may be outdated. Please look at the time stamp on the story to see when it was last updated.
HUNTSVILLE, Ala. (WHNT) - Veterans are encouraged to request a free ticket for the American Freedom Festival Huntsville featuring country legend Trace Adkins and special guest star Jana Kramer.

Presented by Northrop Grumman on March 22 at 7:30 p.m. at the Von Braun Center Propst Arena, this annual benefit concert for our veterans and men and women of America's Armed Forces will benefit Still Serving Veterans and other Huntsville area veterans organizations.
For every ticket sold between now and March 18, the American Freedom Foundation will donate one free ticket to a deserving veteran.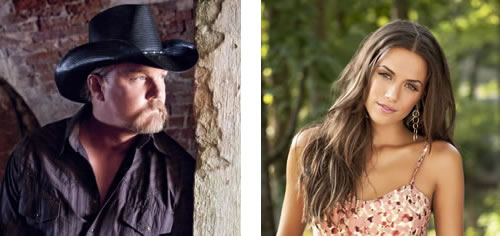 Retired Sgt. Major of the Army, Jack Tilley says, "Sometimes the veterans don't either financially can't afford to go to the show so we want to try to do as much as we can to get the biggest crowd as we can with veterans in the show."
Tilley is one of the co-founders of the American Freedom Foundation. He told us during a Skype interview, the reason they're doing the buy one, give one program is simple, "Think about all the family members that have sacrificed so much for this last ten years of being in a war so we're out doing everything we can to make people aware of what the sacrifices of our military are and trying to give them money too. That's the best thing about it, trying to help them as much as we can financially."
The star of the show, Trace Adkins has racked up more than 30 hits on the singles chart, four Grammy nominations, and five ACM and CMT awards in his 15 years as a country artist.  He loves doing shows that benefit the men and women who serve in our armed forces. In fact, Sgt. Major Tilley says Trace is one of the most patriotic people he's ever been around.
"He just really understands the kind of sacrifices that our veterans make and he wants to do all he can to get out there and help our veterans so he, in my book, he's number one. There's no question about that," said Tilley.
Veterans interested in receiving complimentary tickets should contact the American Freedom Foundation through its Facebook Fan Page or email at support@americanfreedomfoundation.org.
Veterans must include their service branch, time of service, and indicate whether any special accommodations are needed due to a disability.
Tickets are on sale now for the general public and can be purchased online at ticketmaster.com or www.americanfreedomfoundation.org.