This is an archived article and the information in the article may be outdated. Please look at the time stamp on the story to see when it was last updated.
FRANKLIN COUNTY, Ala. – In the wake of the Florida school shooting, there has been talk of arming teachers and administrators. Franklin County is the only county in the state of Alabama who can legally arm a response team within the schools. However, school system leaders question whether it's a good idea to arm everyone.
It went through two governor vetoes and an override by the legislature to pass House Bill 404 in 2013. The act gives Franklin County and Russellville City Schools the right to arm certain teachers and administrators on campuses. A response team who handles threats until law enforcement arrive.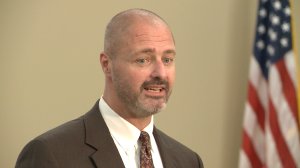 "Most of them (teachers) are unaffected by this bill," explained Russellville City Schools Superintendent Heath Grimes. "They don't know who is there, but they do know we have the authority to handle that and do everything we can to make sure our students are safe."
Administrators remain tight-lipped on whether there are or are not teams trained in schools. It's an element of surprise they are hanging on to.
However, Grimes did say giving teachers the right to bear arms without some extensive training is not a good idea.
"There's a lot of teachers who would not feel comfortable," stated Grimes.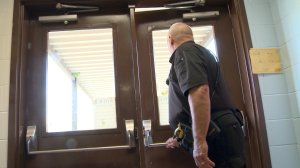 House Bill 404 is being modeled to go state-wide.
Grimes says before arming more teachers, the state legislature should think about another option.
"I would ask our legislature to consider more money for school resource officers across the state of Alabama," he said. "That is a piece of this; this is only one piece."
But educators, politicians, and law enforcement agree student safety is the number one goal.
Alabama House Bill 449 was introduced on Thursday by Jefferson County Representative Allen Farley. It would give all school systems in the state the right to form response teams on all school campuses.