This is an archived article and the information in the article may be outdated. Please look at the time stamp on the story to see when it was last updated.
RUSSELLVILLE, Ala. – It may have taken 12-years, but Franklin County authorities said they have a capital murder suspect behind bars.
According to Franklin County Sheriff Shannon Oliver, 41-year-old Vincente Soto is in Russellville. Deputies took custody of Soto at the Birmingham-Shuttlesworth International Airport; he came from Mexico.
"The wheels of justice turn slow sometimes, and this is just one case that it took everybody working together," Oliver explained.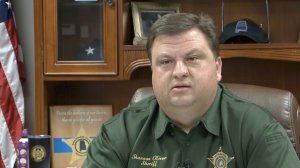 Sheriff Oliver said U.S. Marshals and the FBI found Soto just outside of Mexico City in March. It has taken that long for the U.S. Department of Justice to convince the Mexican government to extradite him.
"I was a little bit shocked," stated Oliver, "but then I was concerned if he would ever be back here to face the charges. Because, it is a long drawn out process to have someone brought from another country."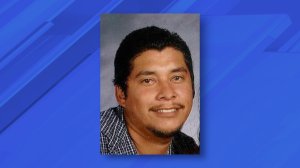 Soto's picture had been featured on numerous national broadcasts looking for leads. He is accused of murdering Dioncio Bahena while at a Franklin County mobile home park in 2005.
"It's a huge find. He committed murder and he is charged with capital murder. He just needed to answer to his charges here," Oliver said.
While he awaits trial, Soto will be held here at the Franklin County Detention Center without bail.
Vincente Soto is scheduled to be arraigned in Franklin County Circuit Court on January 3rd.
Authorities say they believe a "lover's triangle" led to the shooting death. According to investigators, Soto and Bahena got into an altercation about a 16-year-old female.