This is an archived article and the information in the article may be outdated. Please look at the time stamp on the story to see when it was last updated.
FRANKLIN COUNTY, Ala. – The mode of transportation for school bus riders in Franklin County is changing after this school year. The Franklin County Board of Education has taken a bold step to "Go Green" with their bus fleet.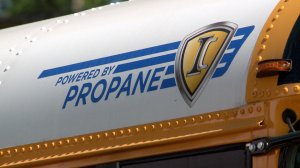 They are shiny and clean. More than 30 brand new school buses sit at the Franklin County bus barn, with more ready for delivery this week.
"Cost-effectiveness and the safety issues that came with the new busses, I thought outweighed all of what we were doing with the diesel buses," stated Superintendent Greg Hamilton.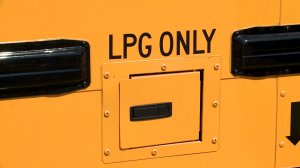 Superintendent Hamilton and his staff studied what to buy for months; they decided to purchase liquid-propane powered buses. The board wanted something more cost-effective.
"There are a lot of incentives with going green as they call it," explained Ron Harris, Secretary of transportation for the school system. "They have cleaner fuel and it's going to be less maintenance on the buses."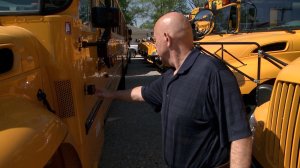 Harris said with any kind of new technology they were leery at first. So, the school system found others inside the state making the switch.
"We researched a couple of systems in Alabama that really-really gave a high recommendation," said Harris. "One system has been using them for three years and they said they wouldn't change a thing."
Along with the new fuel system, there are also cameras mounted all over the bus. Even one next to the stop sign to catch people passing the bus when stopped.
Franklin County school system administrators said liquid propane is almost half the cost of traditional diesel fuel for the bus fleet. Refueling stations will be placed at five school campuses across the county for easy access.