This is an archived article and the information in the article may be outdated. Please look at the time stamp on the story to see when it was last updated.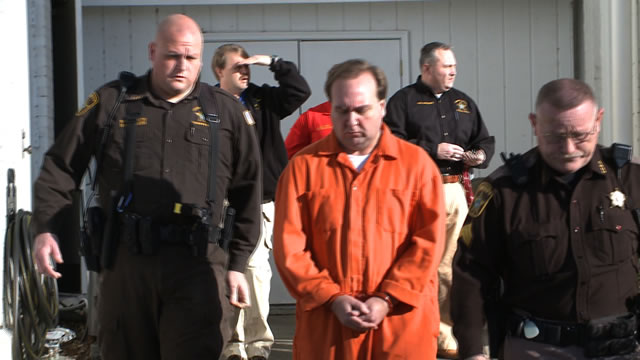 TUSCUMBIA, Ala. (WHNT) – A former children's minister in Muscle Shoals made his first court appearance Tuesday morning to answer to charges of child molestation.
Under tight security, Jeffrey Dale Eddie, 42, was led into the Colbert County Courthouse.
The defense attorney for Eddie quickly waived the preliminary hearing set to take place in front of an audience of church members and the suspect's family.
"I didn't want to inflame the public with what would come forward in the preliminary hearing. I thought it would be best not to do that," said Eddie's attorney, Billy Underwood.
Inside the courtroom, security was noticeably enhanced due to the sensitivity of the case.  Many of the victims' families were present, as well as Eddie's family.
District Attorney Bryce Graham said the current case against Eddie could be presented to an upcoming grand jury set for session.
Eddie served as children's minister at Highland Park Baptist Church in Muscle Shoals since 1998.  Investigators say the abuse Eddie is charged with took place at the church over more than a three-year period.
Graham said there could be additional charges brought against him.
"We expect there to be other victims and other indictments coming down," Graham said.
During the brief court appearance, defense attorney Underwood also decided to forego a bond reduction hearing he had filed with the court earlier.
"If it was lowered enough for him to get out, there may have been some more charges that could be filed against him, so it would be a pirate victory," explained Underwood.
Jeffrey Dale Eddie is back in the Colbert County Jail on bail totaling $1,030,000.
Colbert County District Attorney Bryce Graham expects the 36 charges of sodomy and child sex abuse against Jeffrey Eddie to be presented to the March session of the grand jury.
"This is the kind of case that incenses the whole community, it bothers everybody. But mainly, particularly because there is children involved. It's just a bad case, there's no other way to say it," said Graham.