This is an archived article and the information in the article may be outdated. Please look at the time stamp on the story to see when it was last updated.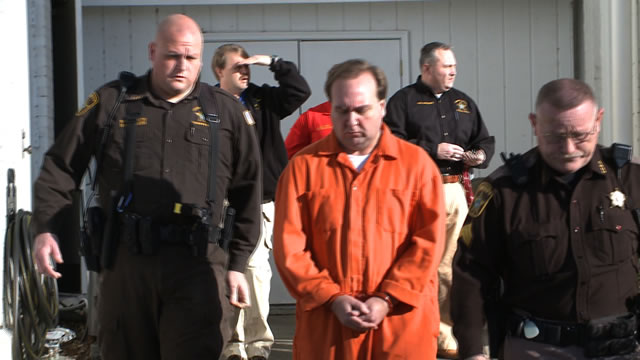 MUSCLE SHOALS, Ala. (WHNT) – A former children's minister in the Shoals has pleaded guilty to multiple sex abuse charges.
Jeffrey Dale Eddie pleaded guilty Friday morning to 16 counts of sodomy, three counts of sexual abuse and one count of child pornography.
Court documents show Eddie admitted to committing multiple sex acts on children from Highland Park Baptist Church in Muscle Shoals, where he was the children's pastor.  He was arrested in February.
Investigators say the incidents happened between the summer of 2010 and the fall of 2013 at the church.
WHNT News 19 contacted Highland Park Baptist Church on Friday.  Lead Pastor Brett Pittman released this statement:
"These last few weeks have been some of the most difficult days in the history of our church and our community. After today's events, however, we hopefully will be able to move forward and begin healing.
As we look to the future, we will continue to prioritize assisting the families who have been victimized by the actions of a man who was not what he appeared to be. We have established the Highland Park Baptist Church Counseling Fund. This fund will serve to offset the counseling costs for these families. Anyone who would like to contribute can do so at any Progress Bank, First Metro, or Bank Independent location.
I want to express my continued appreciation for the hard-work and commitment of the Muscle Shoals Police Department, the Alabama Bureau of Investigation and the District Attorney's Office in seeking justice in this case. I would like to ask everyone to continue to pray for healing in the lives of these children, their families and our entire community."
Highland Park Baptist has also posted information on its website to help parents talk with their children about sexual abuse.
Read more coverage of this case on WHNT.com.