This is an archived article and the information in the article may be outdated. Please look at the time stamp on the story to see when it was last updated.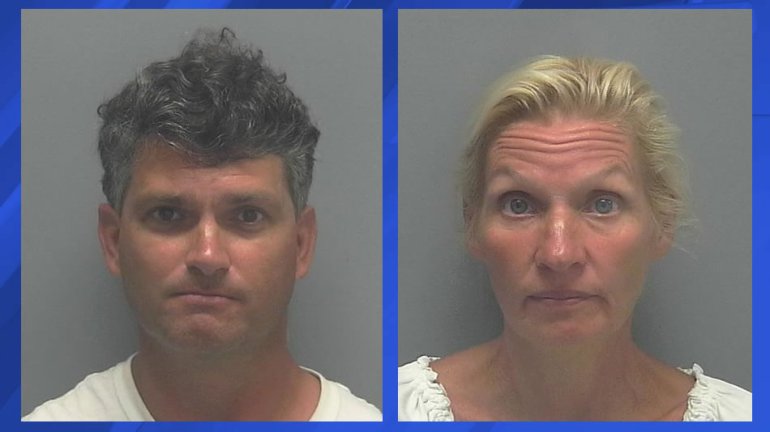 FLORENCE, Ala. – A man and woman who used to live in north Alabama now face hundreds of additional charges of child abuse and sexual abuse. This, after they were arrested on a slew of similar charges last year in Cape Coral, Florida.
Wednesday, Florence Police announced they have arrested Daniel and Jenise Spurgeon on outstanding felony warrants stemming from an ongoing investigation into allegations of sexual abuse. The Spurgeons were arrested in Florida in July of 2016, and at that time, Cape Coral Police contacted Florence Police to say they had information that led them to believe other abuse happened here.
Florence Police immediately began an investigation, bringing in the Alabama Department of Human Resources. The Spurgeons had 11 children in their care, or had adopted them.
The Spurgeons face new charges in Florence related to this extensive investigation.
Daniel W. Spurgeon:
2 Counts – Sexual Abuse of a Child Under 12
115 Counts – Sexual Abuse 1st
122 Counts – Child Abuse
4 Counts – Sodomy 1st
4 Counts – Sexual Torture
3 Counts – Domestic Violence by Strangulation and/or Suffocation
6 Counts – Rape 1st
115 Counts – Enticing a Child for Immoral Purposes
6 Counts – Incest
11 Counts – Human Trafficking 1st
Jenise R. Spurgeon:
100 Counts – Child Abuse
1 Count – Domestic Violence by Strangulation and/or Suffocation
11 Counts – Human Trafficking 1st
100 Counts – Endangering the Welfare of a Child
100 Counts – Enticing a Child for Immoral Purposes
WHNT News 19 report from July 2016: