This is an archived article and the information in the article may be outdated. Please look at the time stamp on the story to see when it was last updated.
FLORENCE, Ala. – A canine with Florence police attacked a woman over the weekend. Tuesday afternoon, Florence police briefed the news media on the incident.
According to department officials, there is an ongoing investigation involving a canine who has been with the department since 2012. Sergeant Wes Gargis said on the night of November 11th the canine escaped the kennel at its handler's home. After the canine escaped, it bit a 60-year-old female neighbor.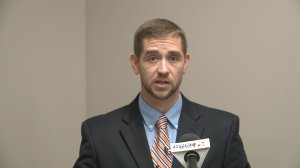 "The female is being treated at a local hospital and has undergone surgeries to repair injuries sustained from the bite," Gargis said.
Sergeant Gargis said the canine and handler have constantly trained for the last five years.
Since the department started using dogs in 1982, Gargis said this is the first incident he knows of.
The canine will be off-duty until the investigation is completed.
"Our investigation is going to address not only the incident of itself, but also any discrepancies in our policy or anything that may help us in the future prevent such a situation," stated Gargis.
The canine in question will remain with its handler until the investigation is completed.
Florence police also released an additional statement saying, "This is a very tragic incident and the Florence Police Department wishes to extend our deepest sympathy to those involved."