This is an archived article and the information in the article may be outdated. Please look at the time stamp on the story to see when it was last updated.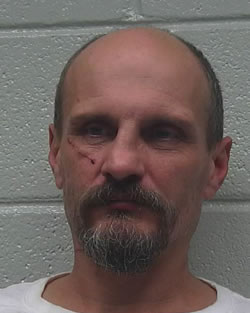 FLORENCE, Ala. (WHNT) – A Florence man is arrested, accused of kicking his girlfriend so many times police say she suffered several broken bones.
Scott Allen Hawkins, 48, is charged with domestic violence and assault.
Investigators say Hawkins originally told them the injuries were a result of his girlfriend falling.
Police say the woman suffered a broken sternum, three broken ribs and had bruising all over her body.