This is an archived article and the information in the article may be outdated. Please look at the time stamp on the story to see when it was last updated.
FLORENCE, Ala. – The Florence-Lauderdale Animal Shelter will reopen their doors on Thursday after a self-imposed shutdown. They scrubbed the facilities and threw lots of items away.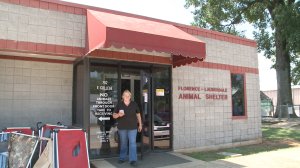 Even on the Fourth of July employees and volunteers are taking care of animals. It's an around the clock effort at the shelter. In recent weeks, there's been extra stress on everyone there due to the high number of animals.
"One week we had 270, and the week after that we had 250 animals which is more than double our capacity. It's overwhelming; it's overwhelming to the staff; it's overwhelming to the volunteers," stated Florence Mayor Steve Holt.
Holt said they have hopefully gotten past the over-crowding problems. Since announcing a ten-day closure, they have adopted out more than 150 animals and not taken in any. As of Wednesday, they have an animal population of 90. That is good news for a facility with a capacity of 150.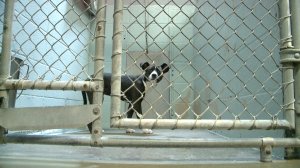 Animal shelter leaders say moving forward they will closely monitor the number of animals they take in, and if they need to stop intakes to avoid overcrowding they might just do that.
"We just didn't realize how overwhelmed we were until we took a time-out," Mayor Holt explained. "It's so different when you have less than 100 animals because you can take good care of each one of those and give them the time and the care that they need."
Mayor Holt says during the closure they sought the help of much larger shelters to get operating tips to help things run smoother.
The Florence-Lauderdale Animal Shelter will reopen their doors at 10 a.m. Thursday morning and will again start accepting animals for drop-off.