This is an archived article and the information in the article may be outdated. Please look at the time stamp on the story to see when it was last updated.
FLORENCE, Ala. – The hot summer months are just around the corner. With the rise in the thermometer, folks across the Valley will be finding ways to cool off. One of the most popular – backyard swimming pools. However, there are several dangers you need to be aware of which you might not see.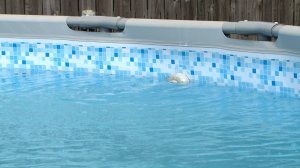 May is the month many residents begin cleaning up the swimming pool for the summer season. As they are trying to get rid of the green water, pumps and filters are being turned on for the first time. But did you check the cords and electrical connections?
"Even the pool equipment itself, like the pump or submersible pump, those things need to be grounded," stated Lt. Casey Glover is an Inspector with Florence Fire and Rescue. He sees all sorts of problems with homeowners not paying attention to electrical hazards.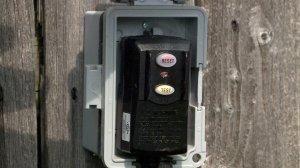 First and foremost, Glover explained anything plugged in outdoors must be on a ground fault circuit. An internal switch will shut the plug off if it feels a jolt.
Secondly, Glover said to keep all electrical devices at least ten feet away from a water source.
"If something does fall into a swimming pool, immediately turn the power off to the pool," stated Glover. "Unplug that plug from the outlet, eliminate the electrical source."
And if you are in a pool or spa and feel an electrical sensation immediately get out. Also keep in mind, before you jump in to save someone you suspect has been shocked – cut the power to the pool first.
Inspectors also say to constantly check around boat docks. If you notice something suspicious, immediately turn off the power, and notify a licensed electrician.
Florence Fire and Rescue recommends pool owners get a device called "Shock Alert". A siren will sound if any electricity is found in the particular body of water you are wanting to use.