This is an archived article and the information in the article may be outdated. Please look at the time stamp on the story to see when it was last updated.
FLORENCE, Ala. – As high school students across the country walked out of class Wednesday morning, a group of students here in the valley took a different
approach. Florence High School students organized a Walk Up, honoring the victims of Marjory Stoneman Douglas High School.
Fourteen desks and three empty chairs; each with the names and faces of the victims from the campus shooting in Florida. Victims – the same age as students at Florence High School.
"I know how it feels to hurt, and I know all of these parents that lost their kids at such a young age do hurt right now," stated Taytem Doxie, a junior at Florence High.
Doxie took it upon herself to write each of the victim's families a letter of encouragement. As the school day passed others stopped at the memorial to pray for the victims separately. The display is just one element of the Walk Up concept.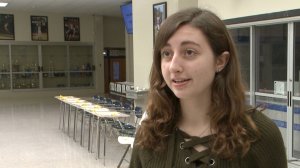 "I think the Walk Up is a good way to meet people who may feel like they are alone and isolated and to include them so that you can help them if they need it," explained student organizer Chloe Sneed.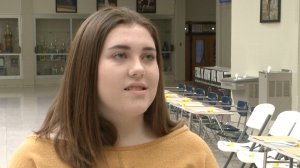 It's about building a stronger bond between students; having them step out of their comfort zone.
"What we do today, dictates tomorrow," said student organizer Grace Ann Bretherick. "I think the more people that we're nice to, the more friends we have, the less likely that something bad will happen."
And by remembering the past, they will be able to build a stronger future. The Walk Up concept was completely student organized. All of the letters and notes the students took time to write, will be sent to the families of victims in Florida.