This is an archived article and the information in the article may be outdated. Please look at the time stamp on the story to see when it was last updated.
FLORENCE, Ala. (WHNT) - Teaching dance is Matthew Kiel's passion. Right now,  he's sharing that passion at Florence High School, and he has some new teammates on the dance floor.
"Well, it's obviously a great big challenge for me," Kiel smiled. "In this class, we're really focusing on strengthening them, making sure that they are aware of their balance, gathering that balance a little more."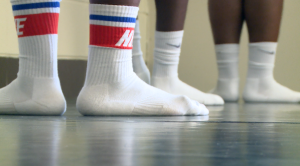 Kiel is talking about some Florence Falcon football players. It's his first year teaching at Florence High School, and a first time ever teaching football players.
He and coach Patrick Malone agree the class help plays with flexibility and avoiding injuries. They are both proud to be a part of a new, creative way to keep players moving.
"It's kind of like a break between the day," said coach Malone. "They're more relaxed and in a better mental state."
He added they always want to be on the cutting edge of things at Florence High School, and this is a good example. Some players take dance three days a week during fourth period, and the other two are spent in the weight room.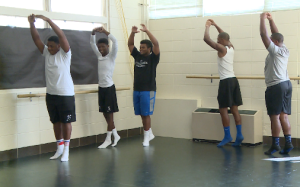 "Dancers, we switch weight constantly when we're dancing and on the football field or any sports arena, we want to make sure the players can switch their weight very quickly back and forth," Kiel explained.
Coach Malone said the class not mandatory, but he also took part in the festivities. The players said dancing really comes in handy on game day, when they need to be at their best.