This is an archived article and the information in the article may be outdated. Please look at the time stamp on the story to see when it was last updated.
FLORENCE, Ala. – The city of Florence has reached a critical time in their fire service, the fleet of fire trucks are aging.
Florence fire trucks see hundreds of hours of use every year. They're almost always in motion running fire and medical calls. Years of use and abuse are starting to take their toll.
"It's a typical situation, but at this point it looks like all of them are going down at the same time," Chief Jeffrey Perkins explained.
Tower One, an 11-year-old truck, was the first to go down for major work. The 25-year-old Reserve Engine 13 tapped to help pick up the slack then went down.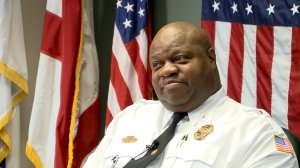 Forcing fire leaders to spread the remaining seven fire trucks around to five stations.
"I'm comfortable with it," stated Perkins. "But here again, with the aging of the trucks we have, it's time we get more trucks in here to replace those."
The Florence City Council has approved funds for two new trucks, but it could be a year before they get delivered. In the mean-time, two trucks will be leased until the existing fleet gets back up and running.
Chief Jeffrey Perkins said residents can feel safe knowing they will respond if needed.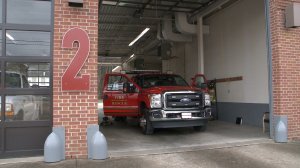 "We're here to do our job. We are going to do it to the best of our ability. We're going to take care of the citizens; that's what our job is. If we have to move trucks around to do that, that's what we'll do."
The average age of Florence's fire fleet is 12-years-old.
Chief Perkins said the city will rotate the trucks scheduled to be replaced into their reserve fleet, actually adding to the number of trucks they have access to. The leased units should be in place by early next week.