This is an archived article and the information in the article may be outdated. Please look at the time stamp on the story to see when it was last updated.
FLORENCE, Ala. (WHNT) – Florence Mayor Mickey Haddock says a lineman with the Florence Electricity Department was electrocuted Thursday evening while working to restore power after storms swept through north Alabama.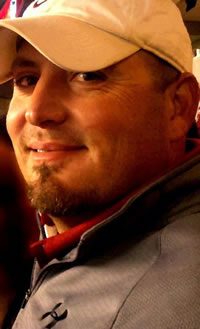 The mayor identified the lineman as Christopher Lane Williamson, 39.  He had worked with the department since 1993, starting as a summer intern, working his way up as a tree trimmer.  He then started an apprenticeship to be a journeyman lineman, and achieved that position.  He had worked as a journeyman lineman since 2008.
Mayor Haddock said the incident happened at 7:30 p.m.  Williamson came in contact with a 7,200 volt line on Arlington Boulevard.  A tree had fallen on the line during Thursday's thunderstorms.
"Chris was dispatched to the site and isolated the damage line from the main feeder," said Haddock.  "Tree crews were dispatched to clear the tree debris."
Williamson came in contact with the energized line while preparing to complete repairs to it, the mayor said.  He was electrocuted.  He was rushed to Eliza Coffee Memorial Hospital, where he died.
"It was a terrible accident. The city is at a great loss and we are all grieving and hurting at this time," said Mayor Haddock.
"Please remember to keep the family members in your thoughts and prayers, and keep all of us in your thoughts and prayers," he said.