This is an archived article and the information in the article may be outdated. Please look at the time stamp on the story to see when it was last updated.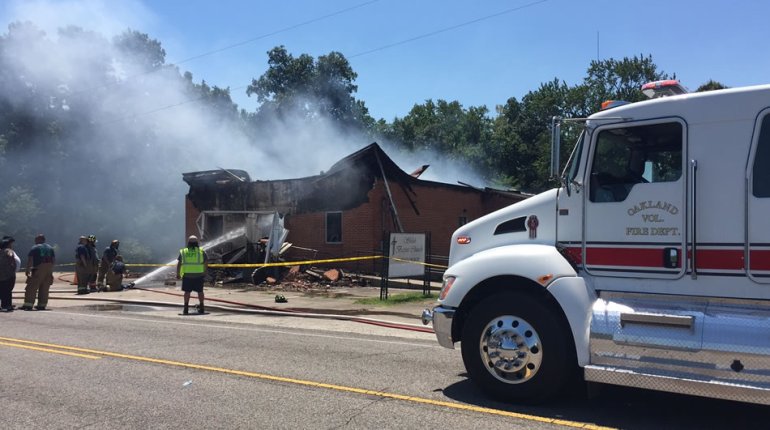 OAKLAND, Ala. – A Lauderdale County church, dating back to the 1880's went up in flames Friday morning. As you can imagine, parishioners are stunned to see their church reduced to rubble.
"It's sad, it's really sad to think about. There are so many memories here," Birdia Bean explained.
Bean is a third generation member of Shiloh Baptist Church. When she got the call her church was on fire Friday morning, she immediately started praying.
"The congregation, we are still here, but the church is gone, just a shell. We are going to continue doing God's Will," said Bean.
A passing driver spotted smoke coming from the building around 5:30.
Volunteer fire fighters tried as hard as they could to save the building, but it was just too much. By 10a.m., the only thing left standing was the brick walls.
Pastor Michael Timberlake Jr. said his congregation will persevere. They have already had a prayer meeting outside the remains.
"We're a praying church," stated Pastor Timberlake. "We believe in God and we are trusting in Him, and I know this right here is the beginning of something. This is a blessing in disguise."
Since it is a church, the State Fire Marshal's Office and ATF are investigating to determine the cause of the fire. No foul play is suspected at this time.
Leaders of Shiloh Baptist Church have already made plans to hold Sunday services at Grace Memorial Funeral Home in Sheffield at 10a.m.
Pastor Timberlake said the church averages 125 parishioners each Sunday.