This is an archived article and the information in the article may be outdated. Please look at the time stamp on the story to see when it was last updated.
LAUDERDALE COUNTY, Ala. (WHNT) - It's been about one month since police found Connie Rideway dead in her Rogersville apartment.
The State Bureau of Investigation is overseeing the case, but the Lauderdale County Sheriff's Department has had a special request to step in to assist.
"We're going to partner with SBI, work side-by-side to try to bring the people who committed this crime to justice," said Sheriff Rick Singleton.
An investigator with the Lauderdale County Sheriff's Department is now assigned to help the state find the person or people who took 58-year-old Connie Ridgeway's life on October 23. At the request of the Rogersville Police chief, SBI is in charge of overseeing the investigation, but on Wednesday, there was another request.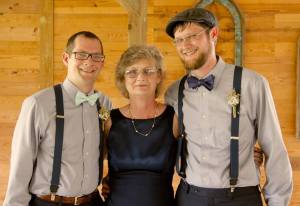 "The family has requested us to get involved, and I can't deny the family," Singleton explained. "We are here to serve them, and when the family asked us participate in that investigation, we're certainly going to do it."
At this point, the State Bureau of Investigation has not released any new details on the murder. Last weekend, the community gathered to honor Connie Ridgeway and stand against violence in the community. The sheriff was also there to offer his support.
"I think we bring some tremendous resources to the table and I think our investigator will be a valuable asset to the investigation."
Officials have not named a suspect in this case. If you know who is responsible for Ridgeway's murder, call the Shoals Area Crime Stoppers anonymously at (256) 386-8685.