This is an archived article and the information in the article may be outdated. Please look at the time stamp on the story to see when it was last updated.
MUSCLE SHOALS, Ala. – Staff and faculty members of Northwest-Shoals Community College have spoken. During a secret ballot vote Wednesday, the majority stated they do not have confidence in their current president.
A steady stream of employees entered building 127 on the Muscle Shoals campus to cast their votes. Local Alabama Education Association leaders were asked to hold a vote of "No Confidence" on President Glenda Colagross.
Part-time and full-time employees on both the Shoals and Phil Campbell campuses were eligible to mark "Yes" or "No" on a ballot. President since April of 2018, Colagross's leadership is being brought into question.
According to the AEA, there have been several issues among faculty and staff which have remained unresolved and turned the campus into a hostile work environment. A representative of the Alabama Education Association says a decline in enrollment has led to cutbacks and cutting corners to compensate certain administrators.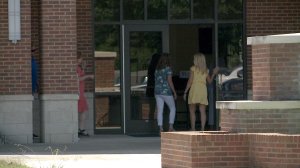 WHNT News 19 is told dissension grew when Colagross posted three new dean-level positions. One of those posts received a $30,000 boost in pay. Longtime employees say they have been told for years the school could not afford raises. Before the departure of President Humphrey Lee, 17 employees were dismissed due to financial hardships at the community college.
The AEA says no matter the outcome of Wednesday's vote, they hope dialogue between the state, administration, and employees will open up.
President Colagross is out of town this week and was not able to comment on the vote.
Of the 415 eligible employees of Northwest-Shoals Community College who could vote, 79 cast a "Yes" vote and they believe in Colagross as their president. 87 cast a vote of "No" confidence in her leadership.
The results of Wednesday's vote will be presented to the State Chancellor of the two-year college system. From there, no one can say definitively what could happen next.
Chancellor Jimmy H. Baker released a statement regarding the vote of no confidence:
"A vote of no confidence organized in this manner has no bearing on an individual's job security and the vote that occurred today represented the voices of less than 18% of Northwest-Shoals Community College faculty and staff. In the short time Dr. Colagross has been president at NW-SCC, she has proven her leadership in the face of adversity and has demonstrated her open-door policy in addressing concerns of her faculty, and staff. Just last week, meetings were held at the Phil Campbell and Shoals campuses to address concerns. As I said when she was appointed, Dr. Colagross was brought on to bring stability to a difficult situation and she has done just that. I am confident in the leadership and capabilities of Dr. Colagross and it is my hope that the Northwest-Shoals community can move forward together keeping their sights on the most important piece of the of the Alabama Community College System equation – our students."