This is an archived article and the information in the article may be outdated. Please look at the time stamp on the story to see when it was last updated.
FLORENCE, Ala. (WHNT) - The Florence Falcons are without a head football coach Thursday after a surprising resignation.
This is the third high profile coaching resignation to come out of northwest Alabama in the last week.
In a Thursday morning news conference, Florence Superintendent Janet Womack announced that 2-year head football coach Jamey Dubose resigned on Wednesday evening, effective immediately.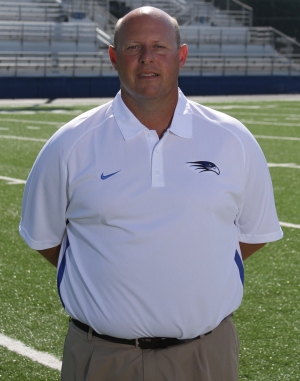 Womack said Dubose has accepted a job at Charles Henderson High School in Troy, Ala.
According to Womack, Dubose took the job to be closer to his children.
"He has two elementary school age children, and the distance is something that has really taken a toll on him over the last couple of years," stated Womack.
Last week, Michael Jackson resigned from his head football coach duties at Russellville High School.
Then on Tuesday, John Mothershed resigned as head football coach at Deshler High School after 19- years and two state championships.
These openings could make the search for new coaches interesting.
"Ours being the largest program classification, will make ours be a little bit higher profile position," explained Byron Graham, Athletic Director for Florence City Schools. "I think this job opening up today will curb the minds of some of the people that were going to apply for those jobs. So, it will make the search process interesting."
As superintendent of Florence City Schools, Janet Womack said she is confident that the Falcons will continue their rise to the top of 6A athletics in the state.
School administrators at Russellville, Deshler, and now Florence High School have formed search committees to find their next head football coaches.
And we'll bring you all of the hiring announcements as they are made.