This is an archived article and the information in the article may be outdated. Please look at the time stamp on the story to see when it was last updated.
LAUDERDALE COUNTY, Ala. – Forensics has helped solve a 2016 store burglary in the Central community.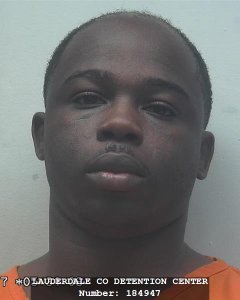 According to the Lauderdale County Sheriff's Office, DNA evidence left at Haddock's Quik Stop on Highway 20 came back to a Tennessee man.
Investigator James Bullock said Friday morning Marcus Orlandus Brown was taken into custody in Memphis last week. He has since been transferred to Lauderdale County.
Brown is charged with burglary, criminal mischief, theft of property and receiving stolen property.
Bullock said Brown is one of three suspects thought to be behind the January 25, 2016 burglary. Two men are still at large.
Brown has been released from the Lauderdale County Detention Center on bail totaling $11,000.