This is an archived article and the information in the article may be outdated. Please look at the time stamp on the story to see when it was last updated.
TUSCUMBIA, Ala. - The death of a classmate over the weekend has a Colbert County school leaning on one another. Grief counselors and teachers at Deshler High School are helping students cope after a tragic car crash Sunday morning which killed a senior.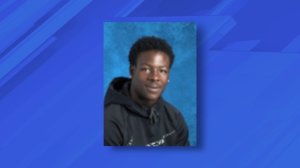 Orange flags mark the path into a tree line on Old Memphis Road. State Troopers said 18-year-old Travon McCord was riding in a car which left the road and struck a tree. He was pronounced dead at the scene.
McCord was just starting the second semester of his senior year at Deshler.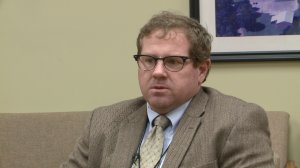 "Very well-liked young man; infectious smile," described Principal Russell Tate. "You could always catch him in the hallways smiling, cutting up with his friends."
As news spread about the car crash, school administrators met on Sunday to arrange help for his classmates. Tate said the senior class of 105 students are a close-knit group.
"It is a very somber mood in the school today; something no high school ever wants to deal with," Tate said.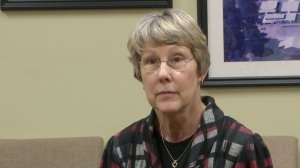 Which is why the school system arranged for counselors from across the Shoals to be on campus Monday.
"Death is hard to deal with from any standpoint; whether you are an adult or a young person. But for a young person to face this tragedy at this point in their life, it's overwhelming," explained Tuscumbia City Schools Federal Programs Coordinator Vickey Moon.
And they will stay as long as the need is there. Tate said arrangements will be made to allow high school students to attend the funeral later this week.
The driver of the vehicle, a 19-year-old Tuscumbia man was airlifted from the scene to Huntsville Hospital. Emergency responders said his injuries are non-life threatening.