This is an archived article and the information in the article may be outdated. Please look at the time stamp on the story to see when it was last updated.
FLORENCE, Ala. – Days after a complaint was filed against an excavating company in the Shoals about illegally dumping debris from UNA, two more complaints have been filed. One of the new complaints names the same excavation company for unauthorized dumping.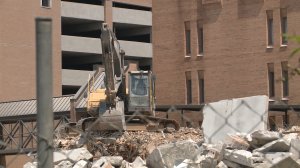 Slowly the remnants of Floyd Hall on the University of North Alabama campus are disappearing.  However, the issue of where this debris is going continues to be brought into question.
The original complaint filed with the Alabama Department of Environmental Management indicated the debris was being illegally dumped on County Road 23.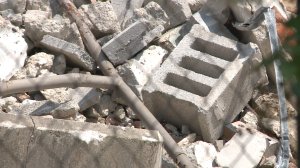 A spokesman for contractor B.H. Craig Construction told WHNT News 19 moving forward subcontractor Gist Excavating would take the debris to the Lauderdale County Landfill, an ADEM approved dump site.
UNA considered the matter settled, but two new complaints were filed over the weekend.
Sources familiar with the new complaints tell WHNT News 19, a UNA employee followed Gist Excavating dump trucks to two sites north of Florence, dumping debris at both locations.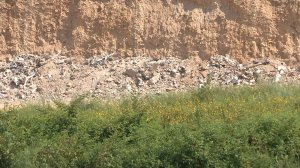 One complaint filed with ADEM on August 20th, states the complainant observed Gist trucks entering a location on County Road 8.  Debris can be seen from the road in what appears to be a dirt pit.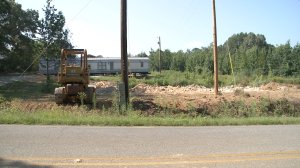 A second complaint also filed on August 20th, references a site on nearby County Road 24 where what appears to be debris can be seen dumped on the ground.
ADEM said they are looking into all three complaints.
In a written statement, UNA says debris removal is the responsibility of the general contractor and they have been assured it is being done in compliance with ADEM policies.
We visited the Lauderdale County Landfill on Tuesday and saw a Gist Excavating truck on site.
WHNT News 19 also reached out to B.H. Craig Construction for comment. A spokesman said Gist has given them landfill tickets showing they are dumping debris at the Lauderdale County Landfill.  However, the spokesman said they can't follow each truck that leaves the UNA site.