This is an archived article and the information in the article may be outdated. Please look at the time stamp on the story to see when it was last updated.
FLORENCE, Ala. – Voting officials across the state are wanting to let residents know of a change in Tuesday's primary run-off. There will be certain people not allowed to vote because of party affiliation.
If you voted in the August 15th primaries for U.S. Senator read closely. Approved legislation in the latest Alabama session in Montgomery may keep voters from returning to the poll.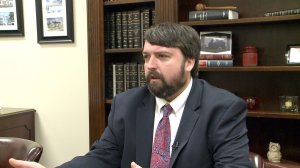 "They had the idea they didn't want people who might not be affiliated with that party crossing-over and voting in the opposing party's primary," explained Lauderdale County Probate Judge Will Motlow.
As voter's check-in for primaries they are asked which party they are voting for.
Judge Motlow said if you choose to vote on the Democratic ticket you might as well stay at home Tuesday.
"If you participated in the August 15th primary, your name will be denoted somehow, and it's a little different county to county how they do it exactly, but it will say if you voted in the Republican primary or the Democrat primary."
So since the Republican Party is trying to select their candidate for the December election of U.S. Senator only Republican's are allowed to vote.
There is one caveat though.
"In the event you did not participate in the August 15th primary you will be eligible to vote in Tuesday's runoff," Motlow said.
There will be some confusion for voters of Tuesday, but Judge Motlow hopes to minimize that by getting the word out now.
Again, this stipulation is only for the vote on Tuesday's run-off election. During a general election, voters can choose which ever candidate they want.