This is an archived article and the information in the article may be outdated. Please look at the time stamp on the story to see when it was last updated.
FLORENCE, Ala.  (WHNT) - After browsing the racks at Martin's Family Clothing store on Cox Creek Parkway, police say a man takes one shirt after another off the clothes hangers.
After checking to make sure no one is around, the man stuffs the shirts down his sweat pants.
According to officers, the bulky shirts go unnoticed in the suspect's baggy pants and after just minutes inside, the suspect walks out the door.
Investigators say the man got away with nine Nike polo shirts worth nearly $600.
Sheffield police want your help finding the Shoals Area Most Wanted.
Officers are looking for Tiffany Calvert for disorderly conduct and theft of property.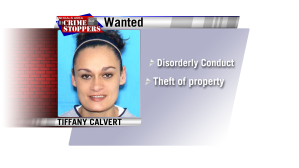 Police want Trent Evans off the streets.  Evans is wanted for DUI and reckless driving.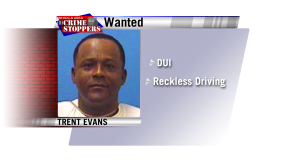 Officers want Brandon Ferrell behind bars.  Ferrell is accused of resisting arrest, criminal trespassing and attempting to elude police.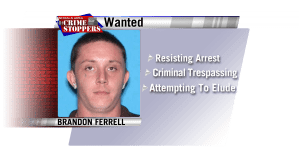 If you know where any of these people are, give an anonymous call to the Shoals Area Crime Stoppers tipline at 256-386-8685.
If any of these people are arrested as a result of your call, it could be worth a cash reward.
Merit badge sponsors:
Courier Journal
Shoals Chamber of Commerce
Colbert County EMA
The Times Daily