This is an archived article and the information in the article may be outdated. Please look at the time stamp on the story to see when it was last updated.
FLORENCE, Ala. – It's been just over a week since a Florence nursing aid was arrested for sexually assaulting a nursing home patient. On Friday, WHNT News 19 got our first view of the complaint affidavit filed in court.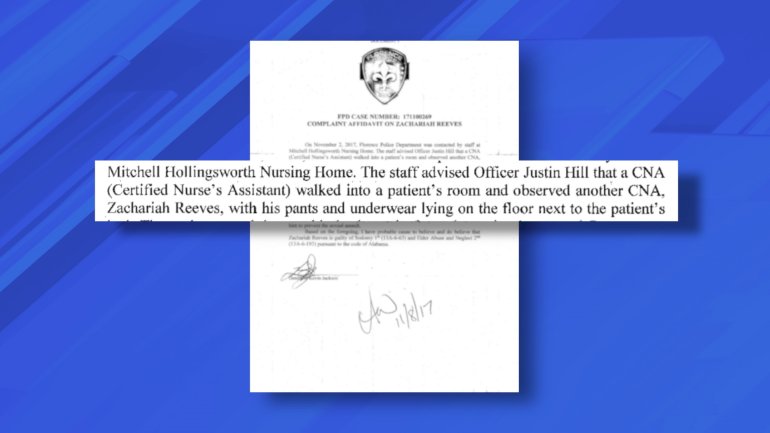 The complaint affidavit filed by Florence police against Zachariah Reeves is four pages long, and filed by lead detective on the case Kevin Jackson.
On November 2nd, Florence police were contacted by the staff at Mitchell-Hollingsworth Nursing Home.
According to the affidavit, the staff told police "A Certified Nursing Assistant walked into a patient's room and observed another CNA, Zachariah Reeves, with his pants and underwear lying on the floor next to the patient's bed."
The summary then goes into disturbing details about what was happening.
Jackson then wrote in the affidavit, "Reeves jumped off the victim and crouched next to the bed."
The CNA who walked in on Reeves "then told him, they were going to report him to the charge nurse." In the summary, Reeves reportedly "begged the nursing assistant not to."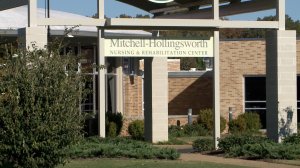 According to Detective Jackson, "The male victim stated Reeves forced him to perform sexual acts."
The victim sustained an injury while trying to push Reeves away from him to prevent the sexual assault.
Detective Jackson ends the affidavit by stating, "I have probable cause to believe and do believe that Zachariah Reeves is guilty of sodomy and elder abuse and neglect."
Mitchell-Hollingsworth Nursing Home administrators have said they will help authorities in every way they can to get justice in this case.
Zachariah Reeves remains in the Lauderdale County Detention Center on bail totaling $60,000. His next appearance in Lauderdale County District Court has not been scheduled.