This is an archived article and the information in the article may be outdated. Please look at the time stamp on the story to see when it was last updated.
FLORENCE, Ala. - It took five years, but construction is underway on a new hospital in the city of Florence.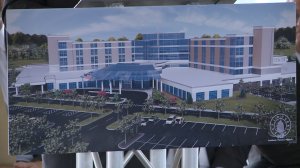 Wednesday afternoon, dignitaries from across the state helped break ground on the North Alabama Medical Center on Veterans Drive.
RCCH Healthcare Partners fought through the Certificate of Need process with the state to build a new 280-bed hospital in northwest Alabama.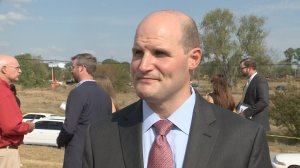 "There were times where it was a little bit discouraging, but we knew we would get to this point and we are optimistic about the future," explained ECM CEO Russell Pigg.
Pigg is also the future CEO of the North Alabama Medical Center and has big plans for the hospital. He said the medical center has been designed from the ground-up with the patient in mind.
The announcement comes as great news to Governor Robert Bentley.
"We really have put a special emphasis with our "Great State 2019 Plan" on healthcare in Alabama. I think it is so important to have new modern hospitals like this and it helps our rural areas also," said Bentley.
And with Florence being a regional hub for retail sales, Pigg is confident the new hospital will draw in patients from across the three-state area.
"We have designed this hospital to be a regional hospital," stated Pigg. "So we expect to serve Lauderdale and Colbert County obviously. But we also expect for the whole region to join us in welcoming and supporting this new hospital."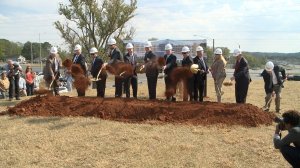 RCCH officials hope to have the new $230-million facility operational in just over two years.
A couple of fun facts for you, the new hospital will have 823-miles of electrical cable installed. That's enough to reach from Florence to Austin, Texas.
Another fun fact, 11,000-cubic yards of concrete will be used. That's the same weight as 684,288,000 Oreo cookies. There's something to wrap your head around :-)