This is an archived article and the information in the article may be outdated. Please look at the time stamp on the story to see when it was last updated.
TUSCUMBIA, Ala. - Security for students and staff in Colbert County schools has become a hot topic among county leaders.
Visit most any school campus in the Shoals and you will likely see a patrol car near the front door. But that hasn't been the case outside of Colbert County schools for some time.
"It's imperative that we move quickly and swiftly to get these resource officers in place so that our kids as well as the faculty and staff will feel safe," said Gale Satchel, Colbert County Schools Superintendent.
Satchel said she is working with Sheriff Frank Williamson to get school resource officers. The sheriff's office once funded SROs but had to cut the program due to the lack of money.
"Sheriff Williamson is looking deeply to help us fund resource officers, and on our half what we are trying to do is seek grant opportunities," Satchel explained.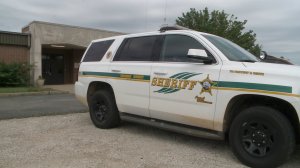 But it will be summer before they know if they are getting a funding grant. Until then, deputies and nearby police departments will patrol the schools as they get time.
"We do have safe guards in place," stated Satchel. "But there is nothing like having a school resource officer as the first point of contact on campus."
Satchel said she owes it to the more than 2,300 students and staff to get officers back on campus.
The Colbert County Commission and board of education are working on ways to split the cost of three officers for the school system. If agreed upon, the resource officers would patrol the county's three high schools.