This is an archived article and the information in the article may be outdated. Please look at the time stamp on the story to see when it was last updated.
COLBERT COUNTY, Ala. – Often times great tragedy brings change. School security is being evaluated across the United States. A school threat last week in Colbert County got leaders looking for permanent solutions.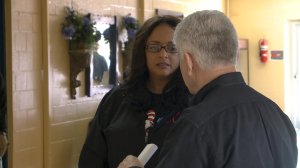 As Superintendent Gale Satchel walked the halls of Cherokee High School last week the concern could be heard in her voice. Law enforcement was posted throughout the school due to a threat that was written in a restroom.
"It took a lot of wind from me to know that this possibly could happen in the small town of Cherokee," said Satchel. "We just have to up our game on safety."
Satchel spoke to the county commission earlier this week about her needs for securing each campus. The immediate ones are two school resource officers and security cameras. Both would cost more than $350,000.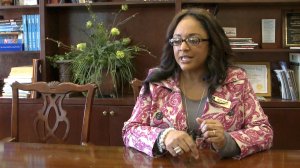 "At this point and time, in this world that we are living in, it's going to be if something happens, but it's going to be when something happens," Satchel stated. "At this point, I have to be ready for any circumstances."
Satchel suggested to the commissioners to raise sales tax across the county by a half-a-percent or increase property taxes by five-mills.
According to Satchel, a sales tax would help each school system in the county and give her $500,000 a year. Five-mills would raise $1.5 million for her school system, but would have to be voted on by the residents.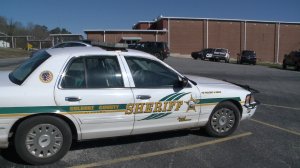 "I often refer to Dr. King and his dream, that we all have a dream," explained Satchel. "But now, we need to stop dreaming and start doing, and it is a do time; not dreaming anymore."
Satchel plans to meet with the commission again later this month to talk more in-depth about the immediate needs and paying for them.
Long-term goals for the Colbert County School System are finding ways to secure campuses which have numerous breeze-ways and replacing many of the exterior doors. Both will be very costly.