This is an archived article and the information in the article may be outdated. Please look at the time stamp on the story to see when it was last updated.
TUSCUMBIA, Ala. – The Colbert County school system is taking a new approach to getting what their students and teachers need.
One Team – One Goal – Our Legacy, the mantra brought to the Colbert County Board of Education by Superintendent Gale Satchel. Since January, she has been working on ways to get more funds into the system beyond what the federal and state governments can offer.
"With this money, we don't have those stipulations or those strings that are attached," described Matt Dalrymple, the Federal Grant Writer for the school system.
For months he has been working behind the scenes creating an Education Foundation. It is made up of a 15-member board who are tasked with soliciting private funds to help educate.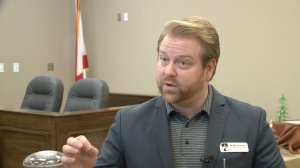 "We saw it as a means for putting back into our classrooms," Dalrymple explained. "We can go out into the public and raise funds, get donations and take those funds and directly put them into our classrooms."
Dalrymple said teachers will be given the opportunity to apply for grants through the foundation. They will fill needs which would not normally be granted with available funds.
"What kind of impact can they have in our school system. And also we are looking for innovative, innovative ways, technology, new programming."
Tools which will excite not only the students but the teachers as well.
The Colbert County Schools Education Foundation is holding their official kick-off celebration Wednesday afternoon at the school board office on U.S. Highway 72 in Tuscumbia. The celebration starts at 4 p.m.