This is an archived article and the information in the article may be outdated. Please look at the time stamp on the story to see when it was last updated.
TUSCUMBIA, Ala. – A prominent Colbert County attorney was indicted on Monday accused of bribing a potential juror. WHNT News 19 has spent the day digging into the indictment and allegations.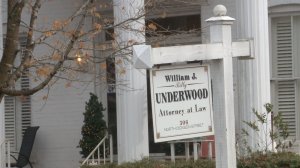 After 38-years of defending the rights of others – Billy Underwood, one of the Shoals most flamboyant attorneys, has been arrested.
The Alabama Attorney General's Office announced the indictment and arrest Monday afternoon.
A 17-member grand jury found enough cause to indict Billy Underwood for bribery of a juror. According to the state code, the charge is a felony.
Summarizing the indictment, it states Underwood offered or agreed to give financial benefit to a juror with the intent that the juror's vote, opinion, decision or other action as a juror would be corruptly influenced.
Underwood passionately denies the allegations. In a written statement by his attorney, they question the charge. They said Underwood has been charged in a case in which the prospective juror never went to the courthouse and a jury was never empaneled. According to sources, the case in question involved civil action – not criminal.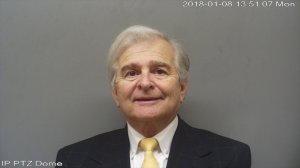 Attorney Brent Woodall later said in the statement, Underwood was not an attorney in the civil case, nor would he have received a fee.
Once the indictment was brought to his attention, Underwood turned himself in to the Colbert County Sheriff's Office.
Underwood will continue serving as an attorney until the bribery charge is resolved. He is free from jail on a $5,000 bond.
Attorney General Steve Marshall said the investigation into the bribery charge is ongoing. They encourage anyone with additional information to contact the ALEA Field Office in Russellville.