This is an archived article and the information in the article may be outdated. Please look at the time stamp on the story to see when it was last updated.
FLORENCE, Ala. – Opened in 2000, The Children's Museum of the Shoals closed in 2015 while facing a mountain of debt and repairs. Eighteen months later, the board of directors has unlocked the doors once again.
This is where childhood memories are made that'll last a lifetime. Adorned by a giant catfish, the museum is a place specifically designed for kids of all ages.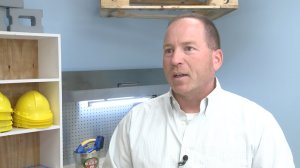 "Just a lot of very positive experiences and a lot of smiles (Thursday) when we opened the doors," explained board member Chris Lewis.
In recent years, debts had accumulated to nearly $250,000. But the board of directors was not going to go down without a fight.
Over the last year they have raised funds for the non-profit museum and vowed to make updates. Their hard-work is evident by the new exhibits and paint on the walls.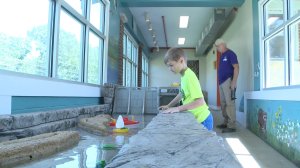 "Really just life support, that would be a good word, to what you see today," stated Lewis. "Everything in the interior has been redone. All of the exhibits in the exterior has been redone. We have 17 new exhibits; we have three of our founding exhibits that are still here."
Being out of debt now allows them to keep exhibits fresh said Lewis.
Hopefully giving children 17 more years of memories to be made.
The Children's Museum of the Shoals is open Thursday through Sunday. There is an admission charged.