This is an archived article and the information in the article may be outdated. Please look at the time stamp on the story to see when it was last updated.
A pickup truck and school bus collided Tuesday morning in Lauderdale County.  Ten students were injured.
The accident happened on County Road 25 in Greenhill.  Of the students who were injured, most have minor scrapes, but a few students may have broken bones.  The bus was headed to Rogers School.
School officials say the person driving the pickup truck is a female student.  Witnesses say the truck ran through a stop sign and hit the back corner of the school bus near the tire on the driver's side.  The bus ended up in a yard, behind a house.
"You never like these kind of calls and your first question is, any injuries and how serious if any.  We`re thankful it doesn`t appear to be any more serious than it is at this time," Lauderdale County Schools Superintendent, William Valentine.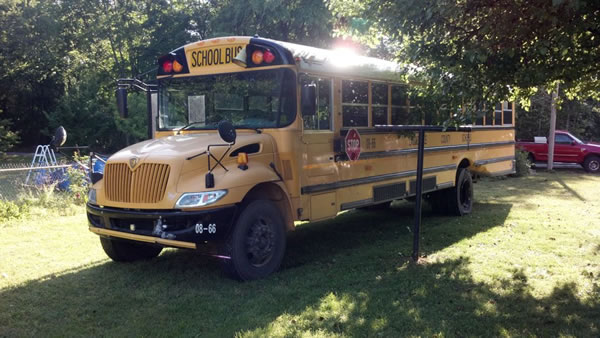 The homeowner helped the students on the bus until paramedics arrived.
"They were a little shook up, but the ambulances arrived quite quickly they were taken care of," said Angela Marks, who heard the crash.