This is an archived article and the information in the article may be outdated. Please look at the time stamp on the story to see when it was last updated.
TUSCUMBIA, Ala. – A surprising turn of events in a capital murder case in Colbert County. One of three suspects accused of murdering Jason Fox has pleaded guilty.
In a move which surprised most everyone, Ronnie Credille went to prosecutors wanting to plead guilty to capital murder.
WHNT News 19 found the plea agreement within several court documents related to the case.
In the agreement, Ronnie Credille entered a plea of guilty to capital murder. A second count of capital murder has been dropped.
The plea states Credille will serve the rest of his natural life behind bars.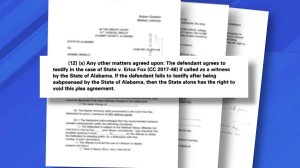 He must also testify against Erica Fox; the woman he was allegedly having an affair with before the murder of Jason Fox, her husband.
It's been one year since Ronnie Credille was arrested for the murder.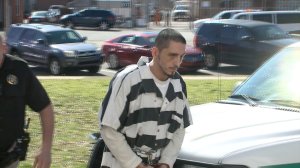 His brother Jeremy Credille has also been indicted for capital murder.
Investigators said Jeremy is thought to be the get-away driver for the shooting death.
Erica Fox remains behind bars for her capital murder charge.
Her trial has been delayed once already; a new trial date is set for October.
Sheriff Frank Williamson said he is working to get Ronnie Credille out of his jail and into the state prison system as quickly as possible.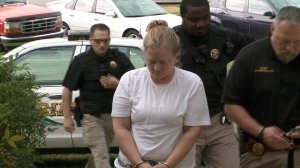 According to prosecutors, the family of Jason Fox signed off on the plea agreement with Ronnie Credille.
We're closely watching what happens with Jeremy Credille, there has been no trial date set in his case.