This is an archived article and the information in the article may be outdated. Please look at the time stamp on the story to see when it was last updated.
FLORENCE, Ala. – A comprehensive cancer center proposed in northwest Alabama is one step closer to reality. A state board has approved the certificate of need request, but it could still be a while before any dirt is moved.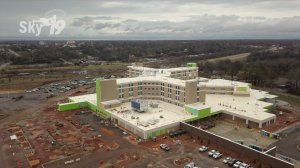 For over a year crews have been working tirelessly to get the North Alabama Medical Center ready for patients. In the meantime, there's been another project taking shape.
"The cancer center will just be another attachment; it's something that we should be doing for our regional community including Mississippi and Tennessee," said Russell Pigg, ECM Hospital CEO.
Adjacent to the new hospital on Veterans Drive in Florence, UAB and ECM Hospital want to bring a comprehensive cancer treatment center to northwest Alabama. Pigg says it's long overdue for the residents.
"It will mean that people can come here and not have to travel to Birmingham. I think the average trips to Birmingham for cancer treatment is 30 when you are having cancer treatment."
On Wednesday, the State Certificate of Need Board approved the request to build the cancer center. But Pigg says there will likely be some more hurdles put in its path.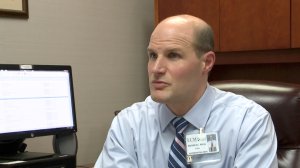 "The verdict yesterday could be appealed by Alliance Oncology, and if that happens we will have to go through the appeals process. We'll definitely pursue that with the same energy we have at the CON Board level."
The overall project is expected to cost upwards of $20-million.
Many local and state leaders spoke to the Certificate of Need Board prior to their vote, supporting the proposed cancer center.
Some medical groups already in the Shoals oppose the project saying these services are already provided in the area.