This is an archived article and the information in the article may be outdated. Please look at the time stamp on the story to see when it was last updated.
ROGERSVILLE, Ala. (WHNT) - Running into burning buildings can cost a firefighter his or her life, whether it be during the call - or decades after.
Many are finding out the impact of their jobs goes much further.
"Cancer is real for firefighters," said Rogersville VFD assistant chief Morris Lentz. "It's evident for firefighters."
Which is why Rogersville volunteer firefighters are taking action against cancer in the fire service, starting by setting out the facts. Lentz said there are forms of cancer that firefighters are twice as likely to face. He also said cancer rates are up all together in the fire service.
While many are quick to pinpoint the culprit down to smoke, that's only the beginning.
"Contaminated gear that they don't clean properly," he explained as a common factor causing cancer. "Something as simple as cranking our firetrucks and diesel exhaust getting in our turnouts in our gear."
As the oldest volunteer fire department in Lauderdale County, Lentz said they have lost a few members due to cancer.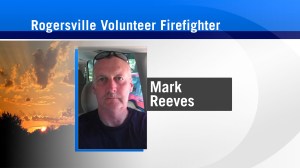 "One of our members died of cancer a little over a year ago," he said about the loss of volunteer firefighter Mark Reeves. "So, cancer not only touches the community, but it also touches firefighters, and we're finding out throughout different studies we've read, that the epidemic of cancer in the fire service is rather great."
Lentz said there are steps they are already taking as a department after a training session Monday night.
"We got all of our firefighters to inspect their gear, checking for cleanliness. If they need to clean it, let's clean that gear. On the scene, let's bring some baby wipes or some wet naps. We can keep our gear away from diesel exhaust."
They want to reduce the risk as much as possible, with a few simple steps. Researchers with the Firefighter Cancer Support Network said they are just beginning to understand the magnitude of cancer in the fire service.
You can find more information and the study here.