This is an archived article and the information in the article may be outdated. Please look at the time stamp on the story to see when it was last updated.
SHEFFIELD, Ala. – The Sheffield City Council approved an ordinance this week essentially banning smoking in all public areas including private businesses. One business owner we spoke to Wednesday said the council is over-stepping their office.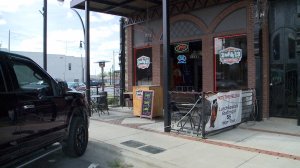 2nd and 13 has been an anchor restaurant in downtown for more than three years. The sports bar is smoke-free already, but owner Scott Whittle says what the city council did Monday night is incomprehensible.
"Honestly, the immediate thing I have gotten is a lot of negative," stated Whittle. "I'm seeing, 'Well, we won't go to Sheffield', or 'We won't come to support Sheffield.'"
According to Whittle, he leased property from the city to place an outdoor smoking area in front of the sports bar. That is now a prohibited area in the new ordinance.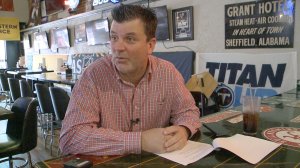 Also forbidden, smoking on city-owned property, parks, vehicles with minors, restaurants, private clubs, and the workplace.
Whittle said he nor any other restaurant owners were consulted by the council before passing the ordinance.
"Yesterday was my worst day I've had in business," Whittle explained. "Now, is that coincidental or is that going to be a trend? I don't know, but it didn't settle well with me I can tell you that."
The only option smoking patrons of Whittle's restaurant may now have, is to find a place 20-feet away from his entrance which is not owned by the city.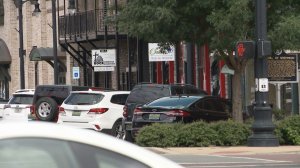 "Government can not dictate or tell a business owner the best way he or she should run his or her business. That's the bottom-line."
Whittle and other business owners are seeing what their options might be moving forward.
The Sheffield Smoke-free Air Ordinance will go into effect on October 31st, 30-days after the city council adopted it.
A person violating the smoke-free air ordinance can be cited with a $50 ticket by Sheffield police. A business violating the ordinance can face fines starting at $100 for the first violation and rising up to $500.
A copy of the ordinance can be obtained by contacting the Sheffield City Clerk's Office during regular business hours.