This is an archived article and the information in the article may be outdated. Please look at the time stamp on the story to see when it was last updated.
COLBERT COUNTY, Ala. – This week, 5 children have died in school bus stop incidents across the nation. As horrific as that number is, school bus drivers and trainers say they are not surprised. They see drivers not paying attention while buses are loading and unloading on a daily basis.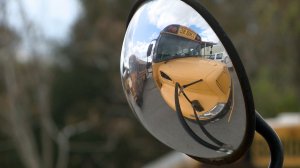 While a lot of focus is put on school safety, just as much or more is put on school buses. Kenneth Franks is head of bus driver training for the Colbert County school system. He has seen his fair share of bus wrecks in 13-years. "You don't forget them, I will put it that way. You don't forget any of them."
The school system transports hundreds of students a day along 35-bus routes. During training, Franks instructs his drivers to use one of the cheapest pieces of equipment they have on the bus – mirrors.
"So the driver knows she has all the traffic stopped coming toward them and behind the bus. Once that is clear then she will bring them to the bus," Franks described.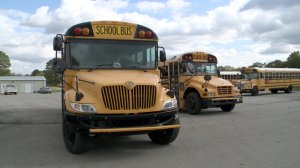 Loading and unloading is said to be the most dangerous part of transporting students. Because, they are dealing with an unknown variable – other drivers.
Bus driver Davie Ford recalled one incident where a driver "Just ignored me. They even threw their hand in the air like, 'forget you,' and just went on around me. It's a good thing the kid had been listening to me and he paid attention."
At least twice a month bus drivers say a vehicle will illegally pass them. Which is why they preach to the kids to stop and look before crossing the road. A message which has kept students safe so far.
School bus drivers say most all accidents could be avoided if other drivers simply paid attention and slowed down. It is illegal in all 50 states to pass a stopped school bus while loading or unloading students.