This is an archived article and the information in the article may be outdated. Please look at the time stamp on the story to see when it was last updated.
FLORENCE, Ala. – The numbers are jaw-dropping. Almost 10,500 people died at the hands of drunk drivers in 2016. Yet drivers continue to get behind the steering wheel drunk.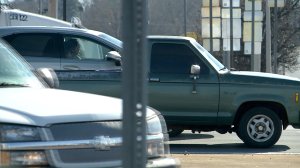 In 2016, 28% of all traffic fatalities involved alcohol. Alabama ranked 12th on that list with 279.
Traffic is already picking up on the thorough-fares in Florence. It's expected to continue growing as the year draws to an end.
Florence police say they were quite busy when they rang in 2017.
"We issued out about 75 citations, with several of those being for DUI," Sgt. Greg Cobb said.
Sergeant Cobb said this will be one of the busiest partying weekends of the year. Law enforcement wants the citizens to have fun, but they also want them to be safe.
According to Sergeant Cobb, if you are going to be out and about celebrating with alcohol, there are several options for you.
"Now with UBER, you have different apps you can get on your phone for calling a ride. Have a friend, have a designated driver," Cobb stated.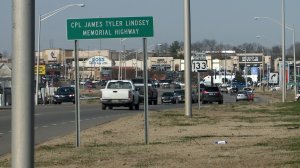 And if you are hosting a party at your house as the ball drops, Cobb said you have a responsibility to your guests.
"Make sure there is someone there to account for the people who are leaving," explained Cobb. "So that somebody is monitoring what they are doing and making sure someone doesn't drive away intoxicated."
Sergeant Cobb said there are a host of signs they will be looking for as drivers traverse the roads, and they won't hesitate to pull someone over. So use sound judgment on this New Years weekend, it could mean the difference between life or death.
According to Florence police, they will have additional officers on the roads New Years weekend. They also said traffic check-points are also an option they could be using.