This is an archived article and the information in the article may be outdated. Please look at the time stamp on the story to see when it was last updated.
CHEROKEE, Ala. (WHNT) – A 19-year-old girl was burned in a fire Sunday at her home in Colbert County.
The fire started just before 2 a.m. Sunday on Moody Lane in Cherokee.  Authorities say Kimberly Pounders suffered severe burns and is in critical condition in the UAB Burn Center.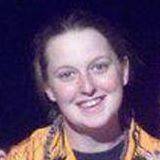 Pounders, who is autistic, was asleep in her bedroom while her parents and some friends were outside.  They noticed the fire, and her father rushed in to rescue her and suffered minor injuries.
The State Fire Marshal's office is investigating the cause of the fire.  There are indications the home had some problems with the electrical system.