This is an archived article and the information in the article may be outdated. Please look at the time stamp on the story to see when it was last updated.
MUSCLE SHOALS, Ala. – Although Aretha Franklin had been in the music industry for several years already, it wasn't until a trip to northwest Alabama in which her career changed.
Fame Recording Studios in Muscle Shoals has seen a lot of hit makers over the years. At one time they were the "Hit Recording Capital of the World" under the direction of the late Rick Hall. Which why in January of 1967, Atlantic Records brought a struggling Aretha Franklin to town, to see if Hall's magic could work once again.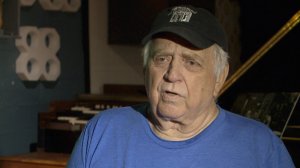 "Columbia spent a ton on her, but they didn't know how to record her and Jerry Wexler did. He wanted her to come down here and work with the southern boys," explained Jimmy Johnson, a member of The Muscle Shoals Rhythm Section.
Many may not know it but the Queen of Soul's "I Never Loved a Man (The Way I Love You)" was her first hit record. It was her eleventh studio album, and almost didn't happen.
"There was a misunderstanding between the trumpet player that we had never met before from Memphis, he got to talking to Aretha's husband, and they got to drinking out of the same bottle. They basically got into it. So, Wexler told Rick to fire the trumpet player and he did," recalled Johnson.
By other accounts that day, Aretha's husband left the session and went back to their hotel. Hall followed her husband to try and smooth things over, but only made it worse. After one day in Muscle Shoals, Aretha and her husband left for home. The album would later be finished in New York.
Johnson and other rhythm section members backed up Franklin on more albums over the years.
"She was so incredible that we knew we were with royalty that day; we knew it," Johnson stated.
Despite the drama, the Queen says she got her soul in Muscle Shoals that day, and we're all thankful she did.
Muscle Shoals Rhythm Section member David Hood calls Franklin's death a terrible loss for the music industry. Hood went on to say, "Ask any musician who their top three artists would be – and the Queen of Soul would be at the top."