This is an archived article and the information in the article may be outdated. Please look at the time stamp on the story to see when it was last updated.
COLBERT COUNTY, Ala. – For the second time in one week a threatening message is found inside a Colbert County school. Colbert Heights High School immediately took safety precautions Wednesday morning as law enforcement returned to the campus.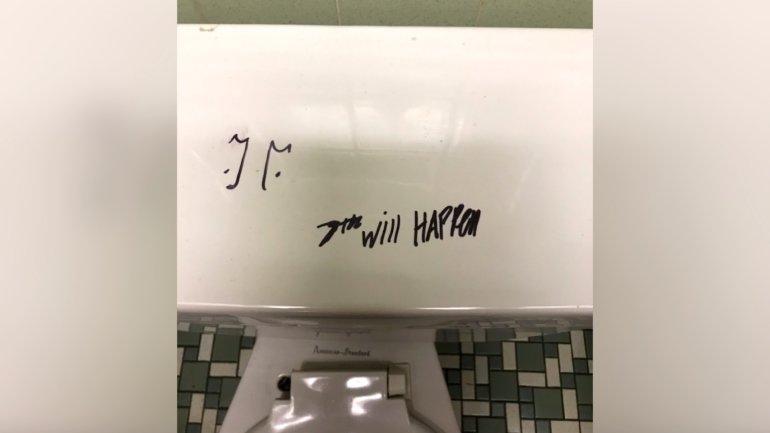 As word of the written threat at Colbert Heights High School reached parents Wednesday morning they began showing up to check out their children.  According to Superintendent Gale Satchel, the message was again found on the wall of a boy's bathroom. Piggy-backing off last weeks note declaring there would be a school shooting on the seventh, this one stated "7th will happen".
"I don't care who you are, where you come from, what excuse you have not to come to school, you cannot jeopardize other peoples lives for a joke, and no one is laughing," stated Satchel.
School administrators and sheriff's office investigators have started looking into when the message appeared and who did it. Surveillance cameras through-out the school will play a huge part. They are determined to put a stop to the threats.
"We are not going to leave a rock unturned," said Satchel. "We are going to find the individual or individuals and we are going to turn it over to the law and allow the law to speak its language."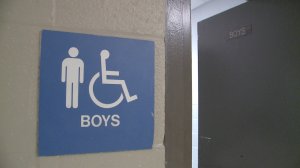 The student accused of writing the first message faces criminal charges as a juvenile and an expulsion hearing on Thursday. And when the culprit or culprits are found who wrote Wednesday's message, school officials say they could face the same consequences.
Administrators say they were already planning on having additional law enforcement on campus Thursday with it being the seventh, and they will remain on a heightened awareness.
The perimeter of Colbert Heights High School will remain secured until further notice, which means anyone coming onto campus will have to present a photo ID.
Wednesday afternoon, Superintendent Satchel made a request for parents to not pay attention to rumors circulating on social media. She says they are ill-informed of the circumstances surrounding the threats and are preying on parent's emotions. Satchel adds they will always be as transparent as possible when a criminal investigation is taking place, and will communicate directly with stakeholders.