This is an archived article and the information in the article may be outdated. Please look at the time stamp on the story to see when it was last updated.
LAUDERDALE COUNTY, Ala. – For 240 years, the American flag has stood as a symbol of freedom. Men and women have died for the stars and stripes. June 14th is recognized as National Flag Day.
Standing at attention in a field in Cloverdale, members of the American Legion Post 11 in Florence showed their respect as they got ready to retire hundreds of flags.
"The American Flag means so much to me and all veterans and hopefully to all American citizens. It is our symbol of freedom, that's who we are," stated Commander Nolan Burns of American Legion Post 11.
Which is why members take great care of the stars and stripes. Etiquette states weathered and worn American flags must be retired in a certain manner.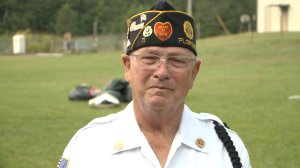 "We're not burning the flag; we are retiring the flag," explained Burns. "They have served their purpose, their duty, and it's just so touching to my heart and I think to all veterans and hopefully all American citizens."
As fire consumed the flags on Wednesday, Commander Burns remembered the men and women who have defended our nation's freedom.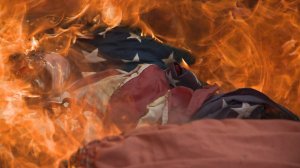 "I think of the soldiers, all of the many battles they have fought. Those who are still serving. You are just retiring the flag, but a part of that flag is part of the soldiers and especially the ones who made the ultimate sacrifice."
Burns said up until last year, the American Legion Post 11 held the ceremony on Memorial Day. He believes holding the retirement ceremony on National Flag Day is more appropriate.
Wednesday's flag retirement ceremony is the largest Post 11 has ever held. More than 1,200 flags were submitted for retirement. Flags which need to be retired can be dropped off into a collection box in front of the American Legion Post 11 Hall on Court Street in downtown Florence.