This is an archived article and the information in the article may be outdated. Please look at the time stamp on the story to see when it was last updated.
FRANKLIN COUNTY, ALA. (WHNT) – An Alabama state senator is currently involved in a medical malpractice case.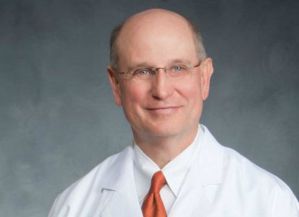 Dr. Larry Stutts, an obstetrician-gynecologist who defeated Roger Bedford to win the District 6 seat in northwest Alabama, is joined as defendants in the suit by Gentiva Health Services Inc., as well as two nurses.
Court documents that were filed Friday show a Shoals woman he treated is suing Stutts from an incident that occurred in 2013. Stutts is accused of negligence in the lawsuit because the plaintiff, Greta Cooper, did not receive adequate care in wake of delivering a child in July 2013 at Helen Keller Hospital in Sheffield. Cooper and her husband, Matt Cooper, filed the suit in Franklin County Circuit Court.
According to the documents, Stutts ordered an IV tube (a PICC line) be placed in the Cooper so Gentiva Health Services, based in Russellville, could administer drugs after she went home. Stutts ordered the home health company to administer two antibiotics.
The lawsuit shows Gentiva Health Services allegedly taught the patient's husband how to administer the antibiotics, rather than sticking to the skilled nurse, as originally ordered by Stutts.
Cooper was said to have suffered "severe pain and mental anguish" and required extensive medical evaluation and treatment. The lawsuit also says Cooper was permanently injured and damaged.
Documents say that Stutts "negligently caused or negligently allowed" Gentiva to not be ordered or instructed to properly administer the antibiotic treatment by skilled nurses only. The lawsuit also states that Stutts didn't ensure that testing for safe Gentamicin levels was done. This lack of testing, the lawsuit says, caused Cooper's injuries and damage.
We have reached out to Senator Stutts for comment. None has been provided, as of the writing of this article.