This is an archived article and the information in the article may be outdated. Please look at the time stamp on the story to see when it was last updated.
LAUDERDALE COUNTY, Ala. (WHNT) – Investigators with the Lauderdale County Sheriff's Office are working to catch some men who broke into a family owned restaurant.
According to Ronnie Walton, owner of Waltons on Highway 101, two men walked out of his business with thousands of dollars worth of property. It happened around 4:30 a.m. Thursday.
"We've been hit before, but never like this," said Walton. "This is the hardest hit."
Surveillance video shows the men entering the dining room with masked faces. They rummage through drawers and the kitchen. Walton said they left with about $900 in cash from the register and two iPads.
The Franklin County Sheriff's Office is working to track down some of this weeks most wanted criminals.
First, they're looking for Felix Dieguez. He's  wanted in connection with the November 2013 armed robbery of the Cedar Creek Chevron.
Investigators are also looking for Amner Figueroa. He's wanted for escape in the 2nd degree.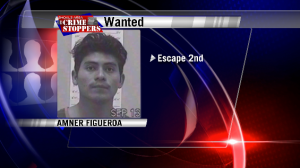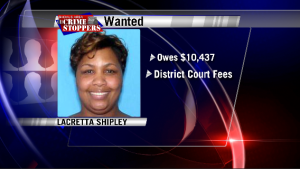 The Lauderdale County District Attorney's Office wants Lacretta Shipley. She owes $10,437 in fees from District Court.
Recognize any of these people? The Shoals Area Crime Stoppers tip is open for your tips at (256) 386-8685. The call is anonymous and could be worth up to $1,000 if the call leads to an arrest.