This is an archived article and the information in the article may be outdated. Please look at the time stamp on the story to see when it was last updated.
TUSCUMBIA, Ala. (WHNT) - Tuscumbia Police believe the man you see in the picture below is responsible for burglarizing the Trading Post Drug Store, Fred's, and a Dixie gas station all in one night. Officials said he stole $400 from the Dixie gas station and was last seen in a SUV.  If you know anything about this man, you're urged to contact the Tuscumbia Police Department.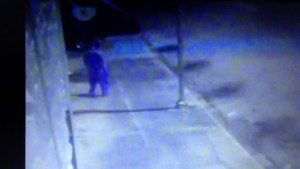 This week's Shoals Area Most Wanted list is with the Sheffield Police Department.
First on the list is Matthew Wayne Tucker. Authorities say Tucker is wanted for DUI and multiple traffic violations.
Zachary Cain Cobb is wanted for driving with a revoked license, switch tags and insurance violation.
Last on this week's Shoals Area Crime Stoppers list is Sabrina Lashunda Almond. Police want Almond for resisting arrest, disorderly conduct, no insurance, driving with a suspended license and driving with a revoked license.
If you have any information that can help authorities catch anyone that has been featured in this report, call the Shoals Area Crime Stoppers tip line. Your call is anonymous and could get you a cash reward.
Shoals Area Crime Stoppers tip line: 256-386-8685.