This is an archived article and the information in the article may be outdated. Please look at the time stamp on the story to see when it was last updated.
TUSCUMBIA, Ala. - Authorities in Colbert County are asking for help in identifying a theft suspect at a sporting goods store.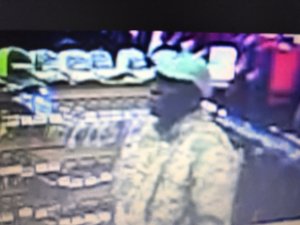 Late last week, Tuscumbia Police said the man pictured in these surveillance pictures was looking at depth finders at Shoals Outdoor Sports.
According to investigators, the man picked out a couple of really nice ones, worth a few thousand dollars. Instead of choosing one and paying for it, he took both and slipped them down his pants.
Police said the theft happened last Thursday afternoon between the hours of 4:30 and 6. They hope his Hawaiian shirt and John Deere Tractor ball cap will help identify him.
Russellville Police have updated their most wanted list.
Arrest warrants have been issued for James Bearl Triplett Jr. Investigators said he is wanted on charges of burglary and theft of property.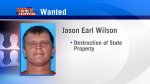 A grand jury has handed down an indictment and arrest warrant on Jason Earl Wilson. He's accused of destroying state property.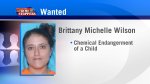 Last in this week's most wanted list is Brittany Michelle Wilson. Russellville Police are holding arrest warrants for chemical endangerment of a child.
The call to action is now.
Anonymously call the Shoals Area Crime Stoppers with tips on any of the people we just featured. The tip line phone number is (256)386-8685.
Giving a tip is also just a text away.  Send your tip to 274637 (CRIMES), in the message type "tip1293" and your information.